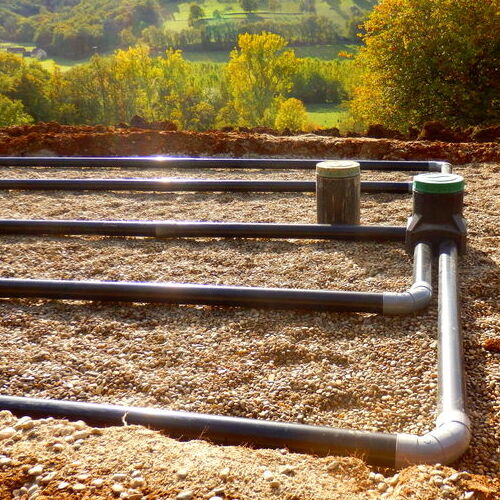 Strengthen & Update Your Plumbing Lines
Update your plumbing lines with whole house repiping in Hammond, LA. Here at Chad King's Plumbing, we understand that not all plumbing systems are as they should be. Certain properties may come with poorly installed lines or out-of-date pipe materials. Our experts will be able to match you with the right materials that best fit your property specifications and age. Strengthen your plumbing lines by calling us at (985) 351-2083. Get a free inspection and estimate today.
FAQ
How long does Repiping a house take?
Whole home repiping will range in the length of time as it will take anywhere from a few days to a week depending on the size of the home. Smaller homes may be completed in two days while larger ones can take longer. Details of property specifications will affect completion.
Does Repiping a house add value?
Repiping a home will add value to it as it will get rid of the need to have repiping done years into the future. Newer pipes will ensure less plumbing repair or replacement trouble for a time so they will increase the appeal for the home. Any new addition to plumbing is an appeal to resale.
Does insurance cover Repiping?
Typically homeowners insurance won't cover repiping a home. Most policies will consider it to be a preventative measure that will require the homeowner to pay out of pocket. Most policies, however, will cover any damages with failing or corroded pipes. Check with your insurance policy to see the specifics of what will or won't be covered.
The Processes Involved With Repiping
The processes involved with whole home repiping will vary from property to property. First, a plumbing specialist will perform an inspection to pinpoint all plumbing problems and determine what would be suitable for your home. They will confer with you about any signs that point to repiping and the nature of what needs to be done. They'll tell you what work has been done with your plumbing system in the past, pipe materials used, off-code situations, and your plumbing system layout. Depending on the age of your plumbing system the specialist may advise a complete or sectional repiping of the system.
Piping materials will be discussed with their pros and cons such as better energy conservation or low thermal conductivity rates. Different recommendations may be made such as PEX or copper pipes. During the process of repiping, work areas will be covered with plastic sheets, and special tools will be used to access your pipes. Certain situations may require cutting drywall while others may require tunneling. After installing the new pipes the plumbers will clean the area and patch up any areas in flooring or drywall. Depending on the size of your home a whole house repiping project can last up to a week, more or less.
Have a more energy efficient and durable plumbing system with whole house repiping in Hammond, LA. Speak with our specialists to learn more.
Speak With Our Specialists
Contact our knowledgeable experts at Chad King's Plumbing to learn more about whole house repiping in Hammond, LA. We'll guide you through processes and recommend the best solutions for your home's water and sewer lines. Call us at (985) 351-2083 to get started.