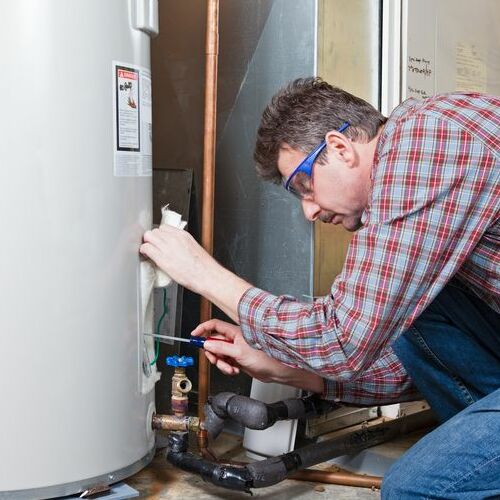 Get Hot Water Throughout Your Property
Your water heater is an essential component of your plumbing system as it will distribute hot water throughout your home. Whether you need a tank or tankless water heater installation, we're the plumbing professionals that you can count on. When you're in need of water heater installation in Hammond, LA count on Chad King's Plumbing. We provide a free inspection and estimate with all of our plumbing work. See why we're the trusted area plumbers by giving us a call at (985) 351-2083 today.
Water Heater Replacement
There will be several warning signs to look out for when your water heater needs to be replaced. Keep in mind that water heaters are only meant to last around 10 years. Once you get closer to that benchmark, you'll start to notice signs that it's getting worn. Certain things you may notice are odd sounds being distributed or poor water pressure. With tanks that aren't maintained properly, you may see discolored water from mineral buildup or corrosion. Certain signs that point to a water heater that is having problems are:
No Hot Water.
Rust Colored Water.
Water is Luke Warm or Amount Inefficient.
Water is Too Hot.
High Pitched Whining Noise.
Popping or Rumbling Sounds.
Leaking or Pooling Water.
Smells of Rotten Eggs.
When it's time for a replacement and new water heater installation in Hammond, LA make sure to put your trust in a qualified plumber. Don't let problems sit and contaminate your water supply. Ensure an optimally working plumbing system by getting your water heater addressed by our team of experts. Simply give us a call to get started.
Call Us Today to Get Started
When you're looking for secure and professional water heater installation in Hammond, LA, look no further than Chad King's Plumbing. In order to avoid problems with your water heater, initial installations should always be conducted by a professional plumber. Our team is trained and certified to provide a number of improvements to your plumbing system. From help with your main water line to fixing clogs, we're able to tackle a number of areas of your property. Reach out to us today at (985) 351-2083.