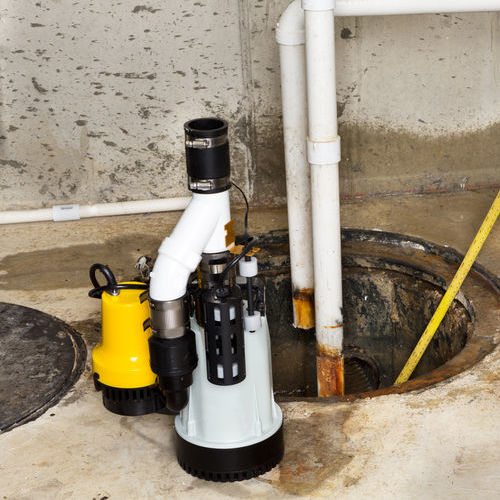 Prevent Flooding With a Sump Pump
When you're in need of a sump pump installation in Hammond, LA call our team at Chad King's Plumbing for services. We'll be able to provide you with a secure sump pump installation so you can protect your property from water infiltration. Call us at (985) 351-2083 today. We provide a free inspection and estimate with all of our plumbing services.
What is a Sump Pump?
A sump pump is a submersible device that is placed at the lowest place of your property like in crawl spaces or a basement. It's meant to prevent flooding and is ideal in climates that have heavy snow or rain, or on a home built on a flood-prone plot of land. The sump pump will actually be at stand-by more often than not and will only be used when it needs to be used like when there's heavy rain or oversaturated soil. Excess groundwater will funnel toward the sump pump and fill it with water, which in turn will activate the sump pump float switch and turn on the sump pump. Ultimately there are many benefits to having a sump pump such as:
Preventing your basement from flooding.
Improving indoor air quality.
Keeping your foundation intact.
Protecting the paint and other wall coverings from peeling.
Reducing mold, mildew, and fungus growth.
Safeguarding basement appliances—such as the washer, dryer, and spare freezer—from corrosion.
Discouraging termites and other insect invasions.
Making the basement drier and more comfortable year-round.
Meeting a requirement for homeowner's insurance coverage of possible basement flood damage.
Having peace of mind, no matter what the weather is doing.
If you'd like to know if a sump pump installation in Hammond, LA is right for your property, give us a call to speak with our knowledgeable team members.
Call & Speak With Our Knowledgeable Team
To get set up with a sump pump installation in Hammond, LA contact our trained and certified plumbers. We're here to help with your plumbing problems from clogs to whole house repiping so call at (985) 351-2083 to get started.