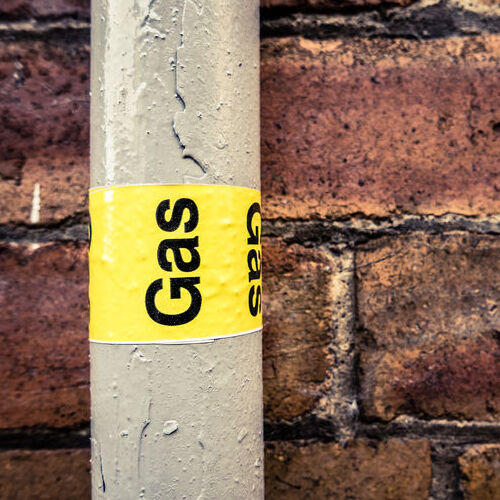 Ensure Occupant Safety With Professional Plumbers
Your gas line is a vulnerable area that will require a professional to handle if any changes or repairs need to be made. The health and safety of occupants are essential. If you're noticing anything wrong with your gas line contact your local plumbing company for assistance soon. The team at Chad King's Plumbing is ready to help you with gas line repair in Hammond, LA quickly and efficiently. Simply give us a call at (985) 351-2083 today to get started.
Gas Line Installation
Installing a new gas line will require trained and certified plumbers who will be able to best select the right pipe materials and secure connections for a new gas line. Oftentimes problems with gas lines stem from improper initial installation so don't let your property become compromised with a poor installation job. Before work is done, details about your property's specifications and needs will be addressed in order to configure the right course of action for a brand new line. Speak with our team today for more details.
Gas Line Repair
Perhaps the most dangerous issues with gas lines are loosened connections, punctures, and gas leaks. Exposed natural gas can be detrimental to the health of occupants and with a gas leak, you may even be at risk of a fire. Natural gas is odorless, which is why gas companies have made sure to add an odorant that smells like rotten eggs or sulfur. If you notice dead vegetation, floating particles, and a smell near your gas line vacate the area and call a professional. Contact our team for gas line repair in Hammond, LA.
Do plumbers fix gas lines?
Plumbers are able to install and repair gas lines, yet it will be your gas company that will need to turn off the gas if necessary. They will be able to work on gas water heaters and other areas of the home with gas-powered appliances. Contact your local plumber for more information on what can be done.
What are the signs of a gas leak in your home?
SIgns of a gas leak being present are the smell of rotten eggs or sulfur (from an additive added from gas companies) bubbles in water, a visibly damaged gas pipe, a white cloud of dust near the gas line, dead plants, and whistling or hissing noises near the gas line.
What should I do if I smell gas?
If you smell gas or see or hear signs of a gas leak, vacate the premises immediately to a safe location and call 911. Don't smoke, access or turn off electricity, light a match, candle, or anything that could spark a flame. Contact your local plumber for repairs only after safety has been assured.
Give Us a Call For More Information
Chad King's Plumbing is your reliable resource for qualified gas line repair in Hammond, LA. We'll make sure that connections and all other conditions are secure so that you may use your gas lines without trouble in the future. If you have any questions or concerns regarding your gas line, do not hesitate to speak with a knowledgeable team member at (985) 351-2083 for more information. Have your gas line in good shape and count on our experts for your plumbing needs today.