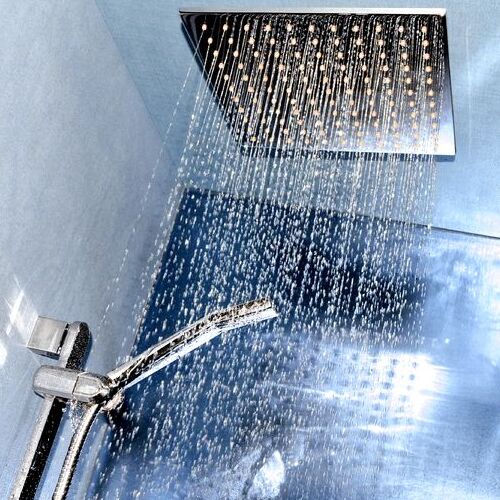 Upgrade Your Fixtures
Chad King's Plumbing knows that in order to have a modern home, updates are necessary with your plumbing fixtures. Perhaps you want an upgrade in performance or function. A plumbing fixture replacement will do just the job of enhancing older systems. If problems arise, we'll even be able to fix minor issues with plumbing fixture repair in Hammond, LA. See how you can update your plumbing fixtures by giving our team a call at (985) 351-2083. We'll be happy to discuss your options.
Improve Areas of Your Plumbing System
There are numerous fixtures that you can select with your home. Essentially from kitchen sinks, upgraded shower functions, bidets, and more, you'll be able to improve performance and functionality with upgraded fixtures. If there are issues with worn parts or repeated repairs consider a replacement. Our plumbing professionals are adept in a variety of different units and models for your replacement and will be able to connect them securely to existing plumbing connections. Our plumbers are trained and certified to provide assistance to a number of different properties. It's essential to have your plumbing fixtures done by a professional plumber as issues with repairs are typically caused by improper installations. We have the tools to securely connect and tighten a number of fixtures so you can rest assured that you will get your fixture replacement or repair done by skillful hands. If you're having leaks, loosened connections, or others issues contact us today. If you're wondering what constitutes a plumbing fixture, here are the following examples:
Bathtubs
Showers
Bidets
Channel drains
Hose bib (connections for water hoses)
Bathroom sinks
Kitchen sinks
Secure your plumbing fixture repair in Hammond, LA, or replacement with our skillful team. Call us today to get started.
Call Us Today
Chad King's Plumbing is a qualified plumbing company that's ready to provide you with the services necessary for a fixture that works right. When you require a replacement or plumbing fixture repair in Hammond, LA you're in good hands. Get a free inspection and estimate today by calling (985) 351-2083 today.