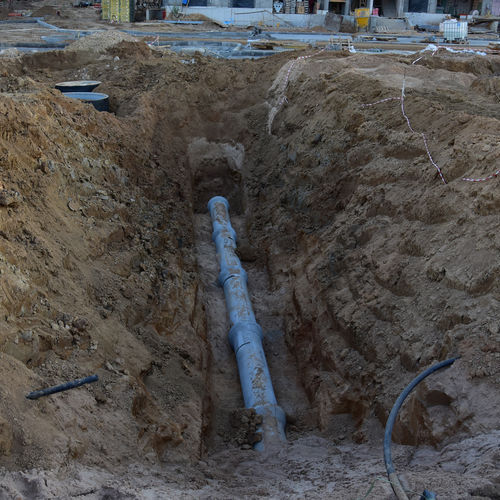 Have Your Landscape Protected From Unnecessary Digging
Chad King's Plumbing is a qualified plumbing company that's here to provide you with professional tunneling for plumbing repairs in Hammond, LA. At times, when whole house repiping is done or repairs need to be made with your sewer or water line tunneling will be required. You can expect to have your landscape protected from a large mess when you entrust the task to our trained and certified plumbers. Call us to learn more at (985) 351-2083. We're happy to speak with you at any time.
What Tunneling Entails
What's typically involved with tunneling a home for plumbing repairs is digging underneath the slab foundation with specialized shovels to form a 3-foot by 3-foot square tunnel under the property. This method will ensure that you can continue to use your home as usual with no holes or debris inside the house. The tunnel will only be made at certain access points or where repairs need to specifically be made. This will allow for a localized focus without any other unnecessary areas being dug. It's essential that proper space is made for pipe repairs in order to access areas of your plumbing that are unable to be reached with standard methods. Having tunneling for plumbing repairs is a safe and standard way to get pipe repairs without causing too much disarray for the rest of your property.
If you have any questions or concerns regarding tunneling for plumbing repairs in Hammond, LA, our team of knowledgeable experts will be happy to discuss the processes with you at any time. We strive to provide customer satisfaction and a stronger plumbing system with each of our services. Speak to us today to get set up.
Speak to Us Now to Get Set Up
When you're having issues with your sewer or water line and will need tunneling for plumbing repairs in Hammond, LA Chad King's Plumbing count on Chad King's Plumbing for professional work. We are a highly reputable plumbing company in the area that provides exceptional results. For a free inspection and estimate contact us at (985) 351-2083 today.