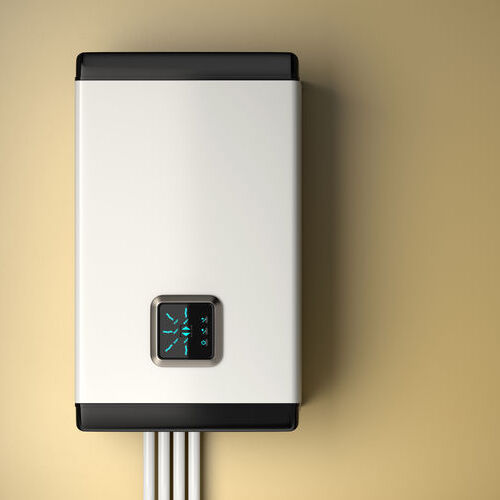 Get Better Performance & Easier Maintainance
A tankless water heater is a great way to improve energy efficiency and better water distribution. Tankless water heaters are essentially easier to maintain as they won't have issues with tank build-up which will require routine check-ups to avoid trouble. If you're needing a new water heater unit, a tankless water heater installation in Hammond, LA is a great option to consider. We also provide tankless water heater replacement if you're current tankless unit needs to be replaced. Speak with our team of experts about a tankless water heater today. Call (985) 351-2083 to get started with Chad King's Plumbing.
About Tankless Units
A tankless water heater is considered an on-demand system that will heat water as soon as a faucet is turned on inside the property. It is able to heat water fast and distribute it to multiple locations of the home. It's a more environmentally friendly option due to its better energy efficiency when in use. You'll have better long-term savings with your energy bills as well as water use due to its performance. Just like with standard water heaters, there will be differently sized tankless water heater units that will best be chosen depending on the number of occupants of a home and demand in use. Speak with a professional plumbing company today to compare and contrast different models and units to see which one will match the best according to your property specification.
Ultimately, getting a tankless water heater will allow you to have easier use and better performance, as well as better maintenance. Speak to a qualified plumber today about a tankless water heater installation in Hammond, LA.
Contact A Qualified Plumber
Chad King's Plumbing is a plumbing company that you can count on with years of experience in the area. We have trained and certified plumbers that have extensive knowledge regarding water heaters so that you can get the right unit for your home. We provide a free inspection and estimate on all of our jobs, so don't hesitate to get the help that you need. Call (985) 351-2083 today for a tankless water heater installation in Hammond, LA and exceptional plumbing services.